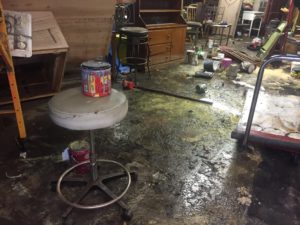 On behalf of Studio Players, we just want to take a moment to thank the Montclair community for rallying to our side.
We have had an outpouring of people helping us from folks we've never met before pitching in onsite, to donating funds, to offering to hold onto furniture until we are ready to start rebuilding our stock. What a COMMUNITY, and Studio Players as Montclair's 80-year-old community theatre is so grateful.
Since Monday we have filled two dumpsters, each weighing roughly 10,000lbs, that's 10 tons of waterlogged debris.
A third dumpster will arrive either late Friday or next week. Storage pods arriving shortly to hold what we have salvaged.
You can see photos on our Facebook page. Our revised schedule is below if you can help, we are at 14 Alvin Place Upper Montclair right next to the Acme.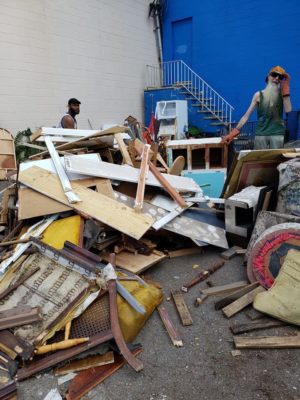 Friday: No work, we all need sleep and rest
Saturday: 12:00-5:00 mostly moving stuff into the storage pods, but possible more clean up.
Next week TBA
THANK YOU, THANK YOU, THANK YOU to everyone who has helped either physically onsite, by spreading the word, by donations, you are making a difference. If you would like to donate, you can either use the PayPal button in the front page of our website, or send a check to Studio Players, 14 Alvin Place, Upper Montclair, NJ, 07043.