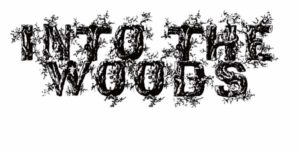 Into the Woods
Music and Lyrics by Stephen Sondheim
Book by James Lapine
Director: Ben Liebert (Wicked on Broadway)
Music Director: Brian Michalowski
We are actively seeking a diverse cast of actors of all backgrounds and gender identities who can create unique, individual characters.
This production is being set in a children's library on its closing day. We'll be looking at the innocence of children and what we lose by growing up and listening to the world around us. Nine Adults, whose lives have diverged from what they expected as kids, have returned to say goodbye. The Librarian gives them fairy tale roles to play, forcing them to interact and work through their adult issues, on her last day in the place she loves.
NOTE: the genders of the CHARACTERS of Into the Woods will remain as written.
The genders of the ADULTS may be different or flexible (in parenthesis below) and we will be developing the ADULTS's stories as we rehearse.
STYLE: Embrace who these people are as the ADULTS playing these CHARACTERS (i.e. contemporary), rather than playing the CHARACTERS in a traditional fairy tale sense.
PREPARATION: ITW Sides – Princes (1) (Princes Scene, Prince/Cinderella Scene, Agony). You may be asked to operate a puppet while singing Agony. The Princes (M 20s-30s) Baritones. Also play Florinda/Lucinda and the Wolf.
CHARACTER (M) – Vain and gorgeous, disloyal lovers who are currently searching for the next new, exciting thing. ADULT – Players, misogynistic and bro-y. Come from money but have never really had to work hard in their lives. Arrives with ADULT Little Red.