Miracle on 34th Street
Directed by: Beatriz Esteban-Messina
Synopsis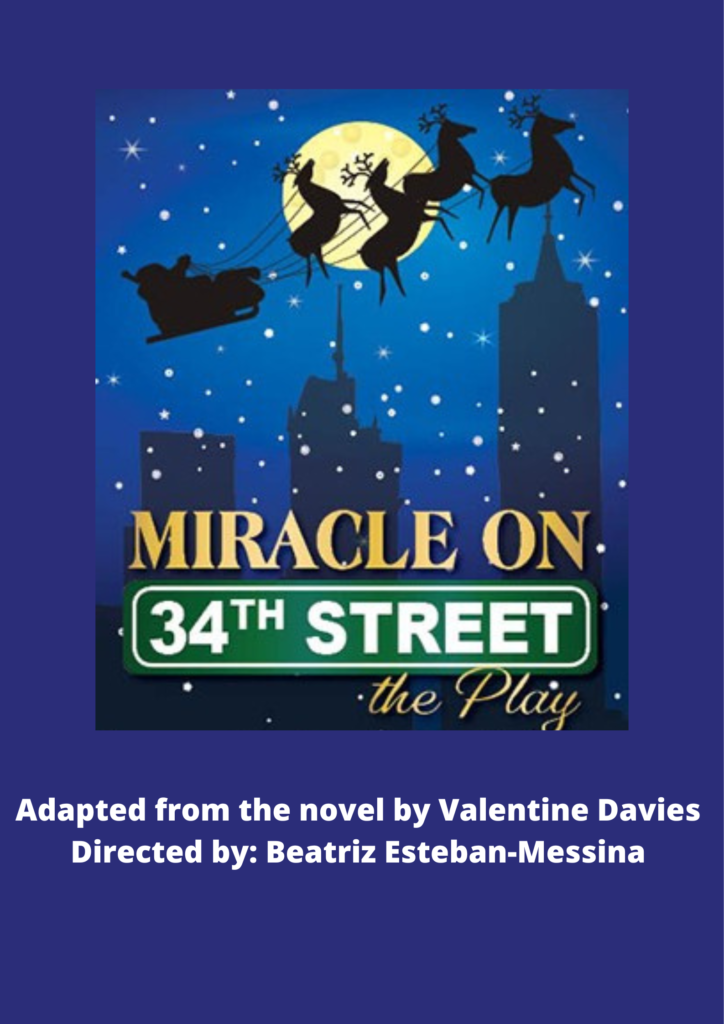 Adapted by Mountain Community Theater from the novel by Valentine Davies. Based upon the Twentieth Century Fox motion picture Miracle on 34th Street.
Kris Kringle, living in a retirement home, gets a job working as Santa for Macy's. Kris unleashes waves of good will with Macy's customers and the commercial world of New York City by referring parents to other stores to find exactly the toy their child has asked for. Seen as deluded and dangerous, Kris is in danger of being shipped off to Bellevue. The stakes couldn't be higher: Kris' freedom and one little girl's belief in Santa.
Audition Dates
Oct. 10 7:00-9:30 pm
Oct. 12 7:00- 8:30 pm
Performance Dates
December 9 at 7:30pm
December 10 at 3:00 pm and 7:30 pm
December 11 at 3:00 pm
December 16 at 7:30 pm
December 17 at 3:00 pm and 7:30 pm
December 18 at 3:00 pm
Audition Format/General Info
Sides will be provided
Optional 16 bars max of a festive song (a capella)
We are seeking actors who reflect our world to tell the stories we put onstage, and therefore strongly encourage people of diverse backgrounds and underrepresented groups to audition.
Please note there are multiple roles for children, but they must be at least 10 years old to audition.
Questions? Contact the stage manager, Thomas Donohoe, tdonohoe05@gmail.com, 973-803-0360