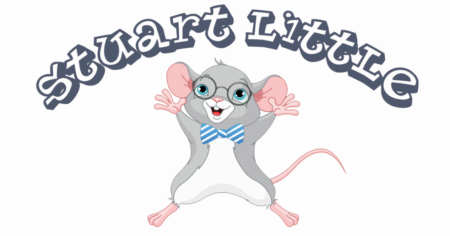 Stuart Little
Based on the book by E.B.White
Adapted By Joseph Robinette
Directed by Alicia Hayes
The classic children's story is coming to life on stage! Join everyone's favorite mouse on a mission, Stuart Little, and his neighborhood friends on Stuart's many adventures! Boat races, dastardly cats, toy car road trips, and much more await you!
AUDITION DATES: January 15 and 16 at 7:30
Performance Dates: April 14, 15, 21, 22
Stuart Little Character Breakdown
Audition sides will be posted closer to the audition date. Please check back.