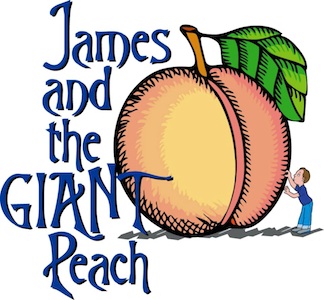 James and the Giant Peach
adapted for the stage by David Wood from the book by
Roald Dahl • Directed by Phoebe Grace
Assistant Director Skyler Fortgang
The story of Roald Dahl's classic tale is faithfully told by James himself and the insect characters: Miss Spider, Old-Green-Grasshopper, Centipede, Ladybird and Earthworm. James and the Giant Peach is a great introduction for first-timers to the work of the masterful Dahl. A theatrical treat for children and adults alike.
This special Magic Trunk show fully produced by our junior members.
February 16, 17, 23, 24  THIS SHOW SOLD OUT 
Performances at 1:30 and 3:30 on Saturdays and Sundays.
All tickets are $8.00
To order tickets online click here.
Click to enlarge photos
[nggallery ID=11]