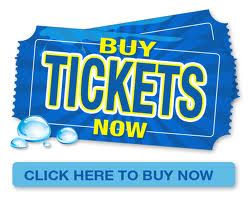 Prices
Type of Show

Adults

Seniors (62+)

Students/Children

Mainstage, non-musical

$25

$20

$20

Mainstage-musical

$25

$20

$20

Magic Trunk Show for Children-non-musical

$10

 

$10

 

$10

Magic Trunk Show for Children-musical

$12

$12

$12
Opening Night Special
For any mainstage show opening night tickets are buy on get one free.

To Place an Order
Advance Studio Playhouse tickets can be ordered online at Brown  Paper Tickets (Note: Brown Paper Ticket Sales end roughly two hours before curtain, after that time call the box office.  Tickets will likely be still available.) or by calling our box office at 973-744-9752 and leaving a message.
If you have any special seating requests you can indicate this at Brown Paper Tickets, or when calling our Box Office. Check out our seating chart here. We have 130 seats that are fold-down, movie theatre style seats that are installed on an incline to make viewing easier.
Subscriptions and Group Sales

Subscriptions and Group Sales are also available.
Check out our seating chart here. 
Exchanging Tickets
If you can't make it to a show, simply call us at 973-744-9752 or email us at boxoffice@studioplayhouse.org along with your request for a new date. We must receive your exchange request at least 48 hours prior to your scheduled performance. We cannot exchange tickets on the day of your performance or after your performance has passed. We cannot exchange tickets from one play to another. Please be aware that exchanges are subject to availability, but we will make every effort to provide you with comparable seats.
Lost Tickets
Tickets are never truly "lost". If you are a subscriber or made a ticket reservation under a specific name, it is simple for us to reprint your tickets.

Refund Policy
We are unable to offer refunds for unused tickets, but if you know you cannot use your tickets, you can either exchange them (see above) or you may donate them to the Playhouse. Since we are a nonprofit organization, if you turn in unused tickets to the box-office, your donation is 100% tax deductible.
Performance Times
Main Stage Shows
Thursday, Friday and Saturday performances begin at 8:00 PM, and Sunday matinees begin at 3:00 PM.
Magic Trunk Shows
For Magic Trunk shows, Saturday and Sunday performances begin at 1:30 PM and 3:30 PM.
Box Office Hours
Lobby and Box Office will open approximately 1 hour prior to curtain. Doors to the theatre auditorium will open and seating will begin approximately 15 minutes prior to curtain.
Late Arrivals
For the enjoyment of our patrons, latecomers will be seated at the discretion of the house manager and may have to wait for an appropriate time to be seated. Latecomers may be seated in a designated section and may be able to take their reserved seats at intermission. In the event of a sold-out performance, latecomers may have to wait until intermission to take their seats.