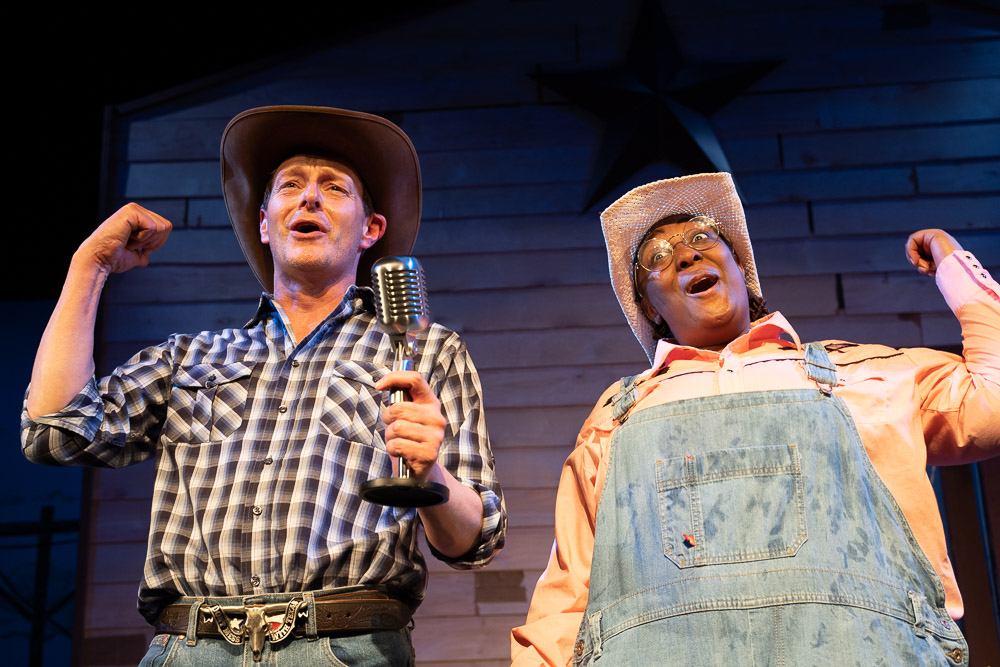 Studio Players Welcomes You!
Did you used to dabble in theatre in high school and you want to get back into it? Has performing arts always seemed like a fun idea, but you've never done it before? Are you new to the area and you want to meet more people? Do you like to act, draw, paint, build things, work with lights and sound? There are so many opportunities and NO EXPERIENCE IS REQUIRED! What would you like to do?
We Are All Volunteers Who Love the Arts
No one at Studio receives a salary. Our volunteers are students, teachers, nurses, business people, etc. Some of us have done performing arts professionally, but many have not. The one thing all Studio members share in common is that they care about the arts.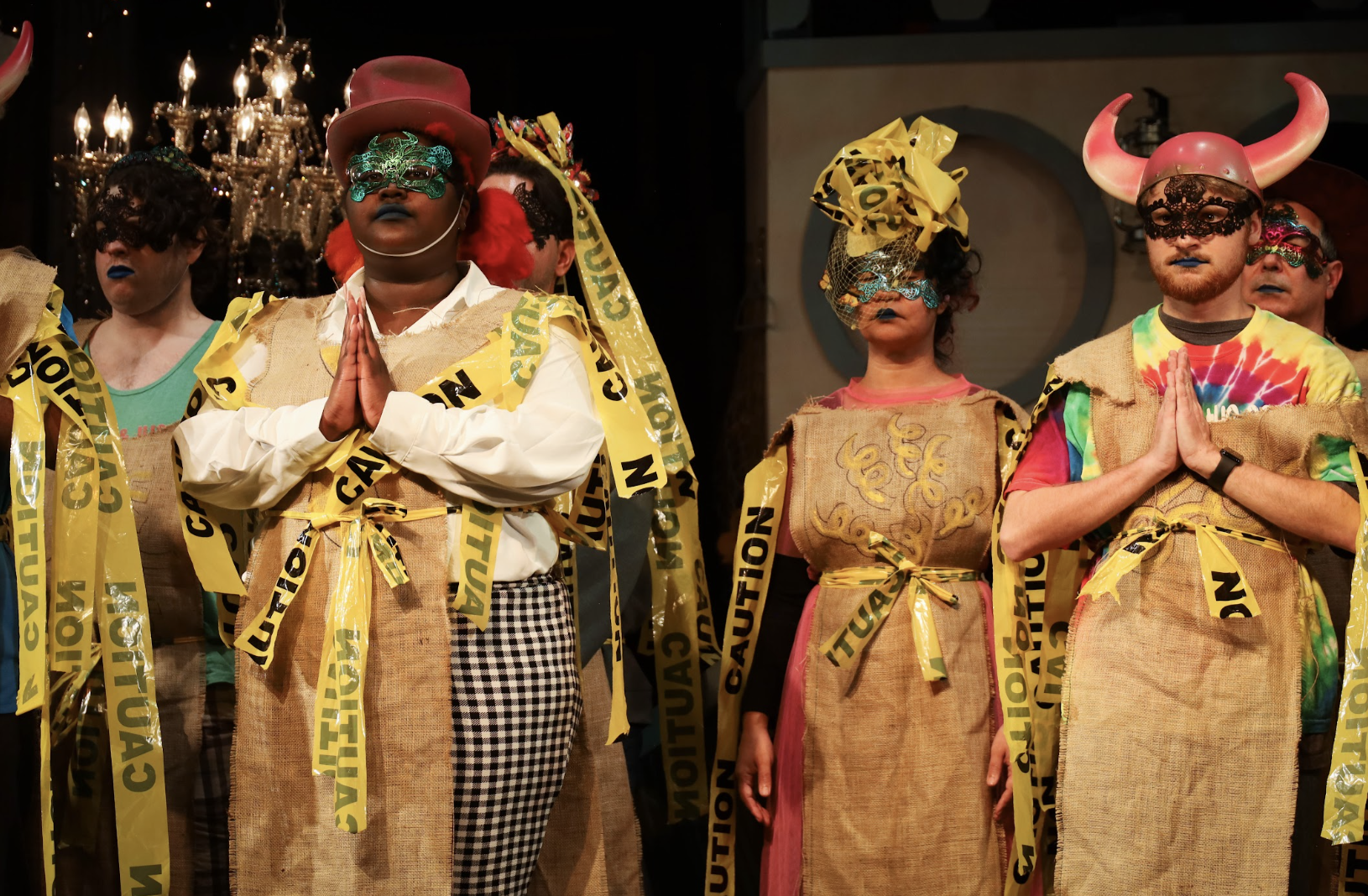 Ways to Get Involved
Drop us an email and tell us how you'd like to jump in and we'll connect you with the right folks. Here are some ongoing options:
Ushers
These folks help out on show days by taking tickets, seating our audience members, selling refreshments, and doing some light cleaning (turning over bathroom supplies, throwing out trash, etc.) the day of a show. Best part, you get to see the show for free!
Crew Call Helpers
These folks come in when needed and paint, build sets, work on lighting and sound.
Stage Crew
These folks are available for performances and the week before a show opens to run lights, sound, or work backstage changing over scenes and props. Easier than you think. You just need attention to detail and we can show you the rest. If you can follow a script and push a button when someone asks, you too can run sound or lights!
Performers
These opportunities are via auditions. Check out our auditions page for upcoming events.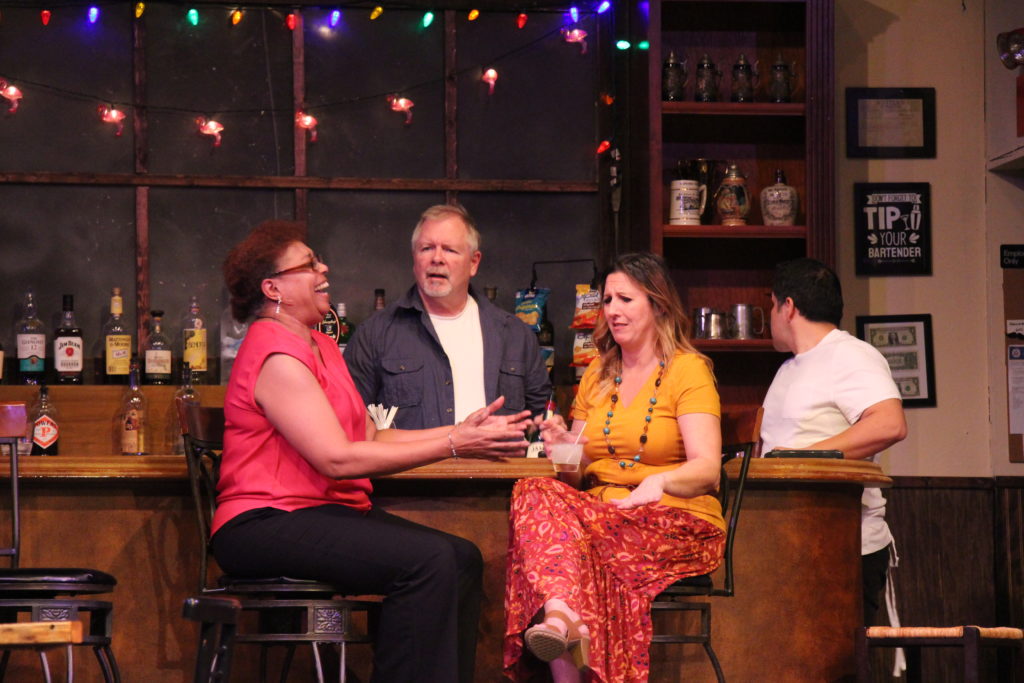 Membership
We realize that people have busy lives and the last thing they want is another meeting. We have 3 membership meetings a year that are more like informal get togethers than meetings. They are open to anyone, you don't have to be a member to attend. Our president gives about 30 minutes of highlights of upcoming items and then it's all about meeting old friends and making new ones in a casual cocktail party setting. Join us for an upcoming meeting!
If you want to become an official member after working with us we've love to have you.
Members Annual Dues
$30 for Adult Members (ages 16 and up)
$27 for Seniors (62+)
$15 for Junior Members (ages 8-15)
Members benefits include:
Coffee Mug
Members Only Events
Ticket Discounts
Adult members may purchase one ticket for each Mainstage show for their personal use at a $10 discount. (Members involved in the full run of a Main Stage show may purchase one ticket at a $10 discount which can be given away.)
Be a Patron and Buy a Subscription
Maybe you're not looking to act or physically build things, but you'd like to support local arts. Would you like to see 3 or 4 shows a year at a steep discount? Check out our subscription options and support local performing arts.