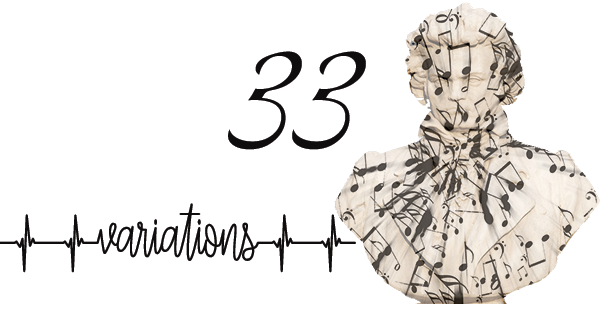 33 Variations
By Moises Kaufman
Directed by Claire Bochenek
A mother coming to terms with her daughter. A composer coming to terms with his genius. And, even though they're separated by 200 years, these two people share an obsession that might, even just for a moment, make time stand still. Drama, memory and music combine to transport you from present-day New York to nineteenth-century Austria.
Postponed until further notice
Thursdays, Fridays, and Saturdays at 8:00 pm
Sundays at 3:00 pm
Tickets are $25 for adults and $20 for students/seniors, and can be ordered at Brown Paper Tickets http://www.brownpapertickets.com/producer/132855 or by calling our box office at 973-744-9752.