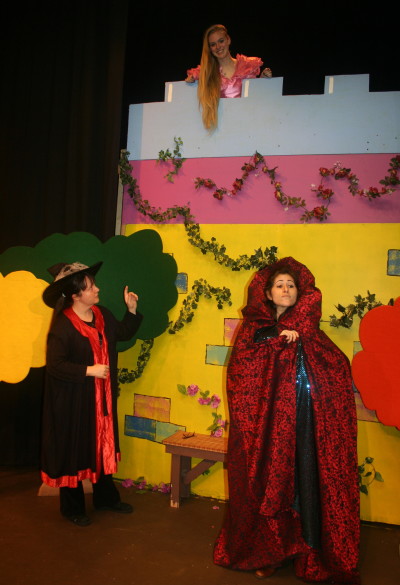 A Hairy Tale by Charlie Lovett
Directed by Paul Bettys
The supremely bratty Prince Rupert and the equally obnoxious Princess Iphigenia have been exiled to the wild woods of Wychwood and can't return home until they find true love. But who would love such spoiled brats? Could it be Rapunzel and her brother Bill, trapped in an enchanted tower because they refused to get a haircut? Or perhaps Elton and his sister Ernestine, peasant children who sell all the family's electronics for a measly five beans that might be magic? With a fairy-tale committee that includes a super-cool big bad wolf and a bumbling fairy godmother making the rules, this romp through the forest of Wychwood is filled with twists and turns.
March 21, 22, 28, 29
Performances at 1:30 and 3:30 on Saturdays and Sundays.
All tickets are $8.00
Order online http://www.brownpapertickets.com/e/1315863 or call our box office 973-744-9752