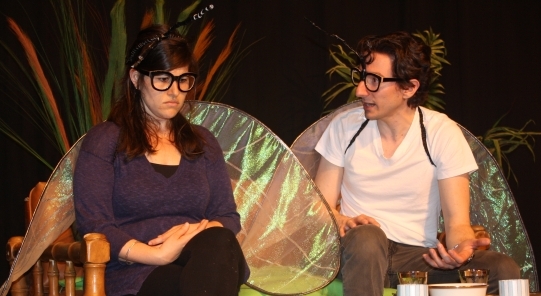 Mere Mortals- comedies by David Ives
Directed by Darren Gage
The world according to David Ives is a very odd place and his plays constitute a virtual stress test of the English language and of the audience's capacity for disorientation and delight. Ives' characters plunge into 6 vignettes that aerobicizes the brain and tickles the heart. Ives is a sharp comic who has put the play back in playwright.
WE ARE AIR CONDITIONED!
May 31, June 1, 2, 6, 7, 8, 9, 13, 14, 15
Thursdays, Fridays, and Saturdays at 8:00pm
Sundays at 3:00pm.
Tickets are $20 for adults and $17 for students and seniors
To purchase tickets online click here. (warning: adult language)
Click on the photos to enlarge.
[nggallery id=14]