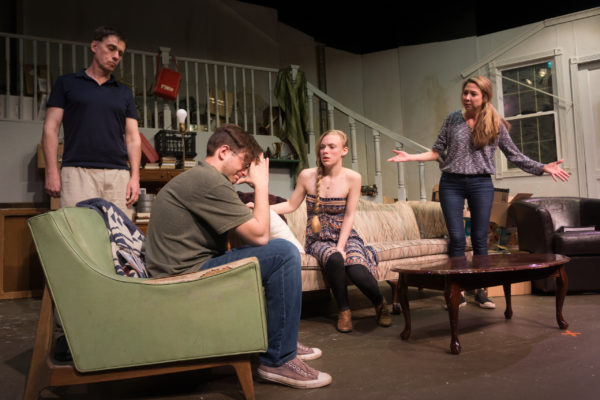 Appropriate
By Branden Jacobs-Jenkins
Directed by Mark Liebert
The reviews for Appropriate at Studio Players are in "…Some of the best acting you'll see on New Jersey stages right now…Today, with the news full of black people having police called for napping in a dorm room, sitting at Starbuck's, shopping at Nordstrom's, the play couldn't feel more relevant. It's about white privilege, unspoken racism, inherited violence"–Gwen Orel, Montclair Local
Every estranged member of the Lafayette clan has descended upon the crumbling Arkansas homestead to settle the accounts of the newly-dead patriarch. As his three adult children sort through a lifetime of hoarded mementos and junk, they collide over clutter, debt, and a contentious family history. But after a disturbing discovery surfaces among their father's possessions, the reunion takes a turn for the explosive, unleashing a series of crackling surprises and confrontations. Winner of the 2014–2015 Obie Award for Best New American Play.
*Please be advised that this show has mature themes and language.
[Branden Jacobs-Jenkins] effortlessly and believably taps into a white family's dysfunction, infuses the script with unforced, viperish humor…APPROPRIATE is an uncommonly deft dramatic and technical achievement." —Entertainment Weekly. "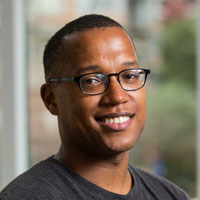 Branden Jacobs-Jenkins is a Brooklyn-based playwright whose credits include War (Yale Rep; forthcoming at Lincoln Center/LCT3), Gloria (Vineyard Theatre), Appropriate (Obie Award; Signature Theatre), An Octoroon (Obie Award; Soho Rep, Theatre for a New Audience) and Neighbors (The Public Theater). He is a Residency Five playwright at Signature Theatre and is under commissions from LCT3/Lincoln Center Theater, MTC/Sloan, and the Steppenwolf Theatre Company. YOu can learn more about Mr. Jacobs-Jenkins here. 
May 11, 12, 13, 17, 18, 19, 20, 24, 25, 26
Thursdays, Fridays, and Saturdays at 8:00pm
Sundays at 3:00pm
*Opening Night, Buy 1, get 1 Free
Tickets are $20 for adults and $17 for students/seniors, and can be ordered at Brown Paper Tickets http://www.brownpapertickets.com/producer/132855 or by calling our box office at 973-744-9752.