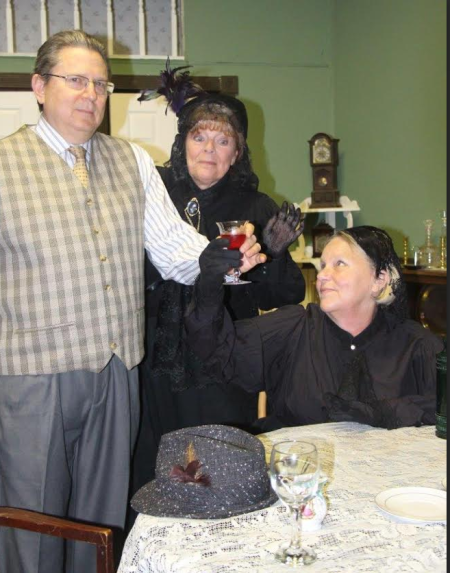 Arsenic and Old Lace by Joseph Kesselring
Directed by Sue Mandzik Davis
Mortimer Brewster discovers that Martha and Abby Brewster, his seemingly innocent and slightly batty elderly aunts, have developed a very bad habit. They murder lonely old men who come to their door by lacing their famous wine with poison. The aunts don't see it as murder so much as a favor. They even involve their bugle blowing nephew Teddy, who thinks he's Teddy Roosevelt, in the scheme. Can Mortimer keep the secret and save his relatives, his unwitting neighbors, and his impending marriage from possible doom?
June 5, 6, 7, 11, 12, 13, 14, 18, 19, 20
Thursdays, Fridays, and Saturdays at 8:00pm
Sundays at 3:00pm.
Order tickets online http://www.brownpapertickets.com/event/1362259 or call our box office 973-744-9752