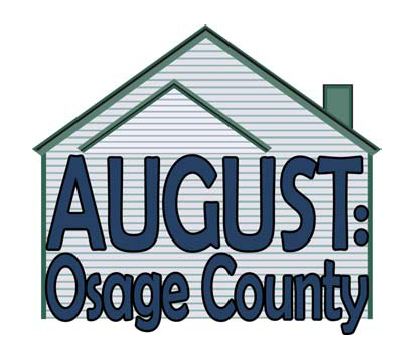 A Drama by Tracy Letts
Directed by Mark Liebert
Stage Manager: Alexandra Garbeck
Meet the Westons. Dad has disappeared. Mom's popping pills. One daughter's bound for divorce. A romance is brewing. A lie has been uncovered. And a hell of a family reunion is about to begin. And that's just the start. Equally harrowing and hysterical, Tracy Letts' Pulitzer Prize, Tony and Drama Desk Award winning August: Osage County has already been hailed as an American classic. So spend an evening in Oklahoma's Osage County where it is often laugh-out-loud funny with plot twists that are dark and nasty.
January 13, 14, 15, 19, 20, 21, 22, 26, 27, 28
*Please be advised that this show contains strong language and mature themes.
August: Osage County Cast
Christopher Gibbs as Beverly Weston
Liz Royce as Violet Weston
Dena Wiese as Ivy Weston
Miriam Salerno as Karen Weston
Samantha Carpel as Barbara Fordham
Bill O'Brien as Bill Fordham
Helen Laser as Jean Fordham
Cindy Ross as Mattie Fae Aiken
Gage Andretta as Charlie Aiken
Eddie Capuano as Little Charles Aiken
Ali Archetti as Johnna Monevata
George Ruthauser as Steve Heidebrecht
Chris Mayer as Sheriff Deon Gilbeau
[nggallery id=9]