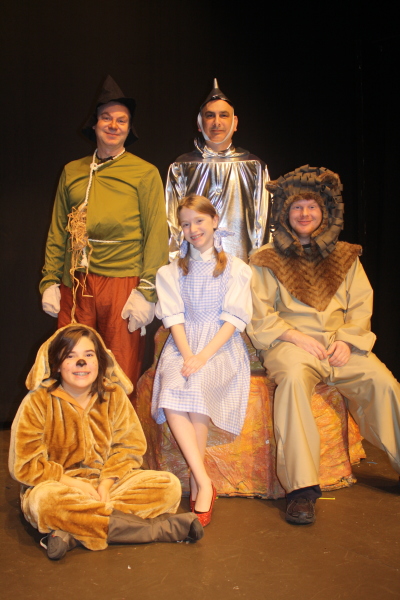 Christmas In The Land Of Oz Adapted by Tamara Tudor. From the book by L. Frank Baum
Directed by Laura Byrne-Cristiano
Dorothy, back in Kansas with Christmas only a few days away, sees her Aunt Em and Uncle Henry losing heart because times are hard and there's not much money for Christmas. Her Aunt and Uncle seem to have lost the Christmas spirit. When Dorothy travels back to Oz to find help from her old friends, she discovers they are having trouble too. The Wicked Witch has stolen the Christmas spirit in OZ! Can Dorothy rescue Christmas and make everyone happy?
December 13, 14, 20, 21
Performances at 1:30 and 3:30 on Saturdays and Sundays.
All tickets are $8.00
Click to enlarge images.
[nggallery id=24]