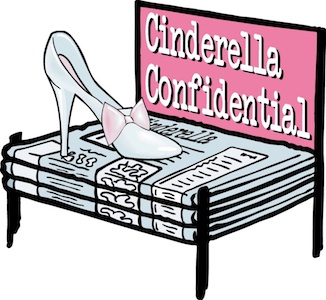 Cinderella Confidential
by Eric Coble
Directed by Jon A. Russo

The prince has the shoe. He's ready to wed. But who's the woman behind the foot? Two investigative reporters compete for the scoop of the century, interviewing story book celebrities in this no-holds-barred expose of the timeless love story and what it means to find and tell the truth.
December 1, 2, 8, 9
Performances at 1:30 and 3:30 on Saturdays and Sundays.
All tickets are $8.00
To order tickets online click here.
CAST
Fairy Godmother/Stepsister 2…Melissa Sandberg
Jack/Mr. Mouse…Justin Piccolo
Pinocchio/Mrs. Mouse…Diana Chaves
Flossie/Stepsister 1…Larissa Symbouras
Shoemaker…Frank Guerrasio