We are so excited to report how the efforts of our committee continue to take root in our organization, and the exciting growth that we have experienced in this area as we continue to emerge from the pandemic.
Last spring co-chairs Elizabeth Quinones and E. Dale Smith-Gallo represented our theatre at the inaugural AAPI Lantern Lighting Ceremony at Edgemont Park (an event we certainly hope to participate in again this year), and we are also working toward securing a booth at the 2023 Montclair Pride Festival in June.
The final show of our 2021-2022 season, Mr. Burns: A Post-Electric Play, continued our mission of casting people of all races and people who identify as neuro-diverse, and we were able to boast a company comprised of 15% BIPOC and 10% neuro-diverse actors in our production. Clue, our current season opener, and Miracle on 34th Street were, likewise, able to feature both BIPOC and neuro-diverse performers. In roles large and small, the faces on our stage are evolving to better represent the township we call home.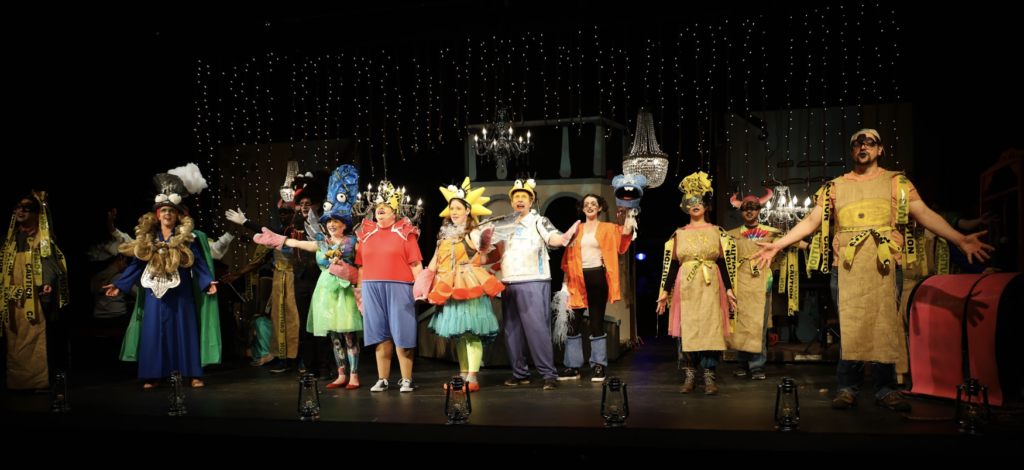 The directors of each of these three productions (Michael Smith-Gallo, Alicia Hayes, and Beatriz Esteban-Messina) are all founding members of our committee and worked diligently to ensure that our commitment to these efforts was represented on stage.
And now we are exceedingly proud to present the Pulitzer-Prize and Obie-Award winning production Sweat by Lynn Nottage (directed by another founding committee member, Amy Fox). It is only through the connections that we have built over the past three years that we could confidently announce a production that required that half the cast be BIPOC actors. We were so honored by the turnout at auditions. We know that this renewed interest in our theatre is a result of the immense efforts of our community partners, and we are excited to see how these connections continue to branch-out as we all work to support one another's work in this area.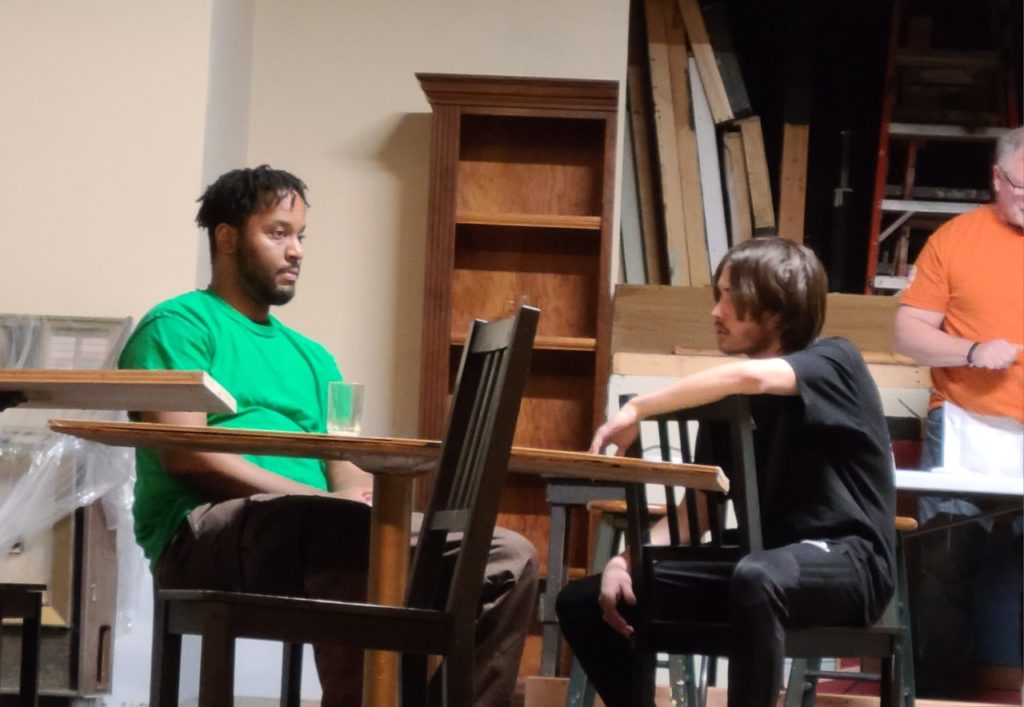 Finally, we have recently installed prominent new signage in our lobby highlighting our commitment to diversity and our primary goal of making sure that all people feel, not only welcome, but invited to our space.
While we cannot announce any finalized plans yet, we are currently meeting with many of our partner organizations in the hopes of featuring their work in our theatre. We are committed to providing valuable rehearsal and performance space for their organizations, creating more opportunities for audiences and artists of all identities and backgrounds to engage with our company, all while building new bridges and enabling even greater participation in our theatre.
As always, there is more work to do, but we are proud of the progress that we are making.