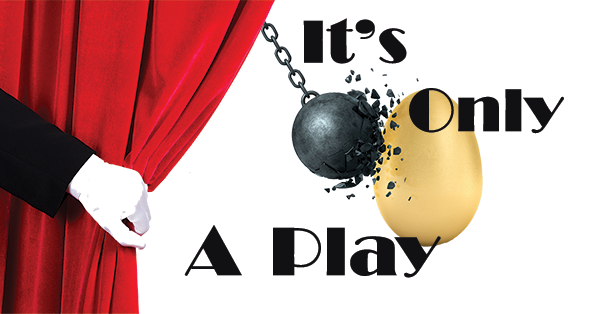 It's Only a Play
By Terrence McNally
Directed by Peyton Thomas
It's the opening night of the play The Golden Egg on Broadway, and the wealthy producer is throwing a lavish party in her Manhattan townhouse. Downstairs the celebrities are pouring in, but the real action is upstairs in the bedroom, where a group of insiders have staked themselves out to await the reviews. The result? A hilarious combination of narcissism, ambition, childishness, and just plain irrationality that infuse this glimpse behind the scenes.
January 10, 11, 12, 16, 17, 18, 19, 23, 24, 25
Thursdays, Fridays, and Saturdays at 8:00 pm
Sundays at 3:00 pm
Tickets are $25 for adults and $20 for students/seniors, and can be ordered at Brown Paper Tickets http://www.brownpapertickets.com/producer/132855 or by calling our box office at 973-744-9752.
CAST
Troy Hall- Frank Finger
Kevin Ohlweiler- Gus P Head
Chad Anthony Miller- James Wicker
Bill Barry- Ira Drew
Ted Cancila- Peter Austin
Stephanie Thomas- Virginia Noyes
Faith Blasi- Julia Budder