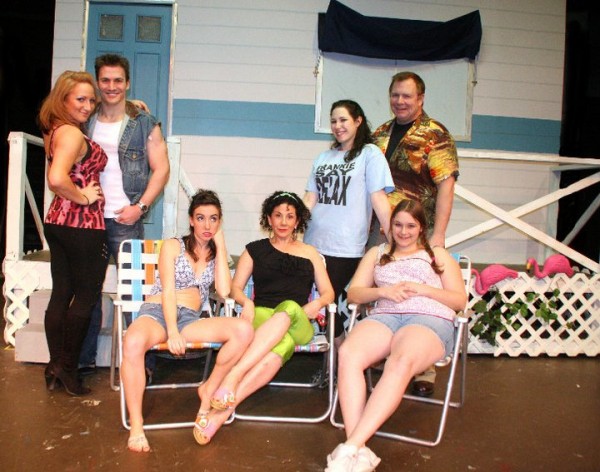 The Great American Trailer Park Musical, music and lyrics by David Nehls, book by Betsy Kelso is coming to Studio Playhouse in Upper Montclair. Performances are Thursdays, Fridays and Saturdays at 8pm and Sundays at 3pm on January 7 – 22.
There's a new tenant at Armadillo Acres and she's wreaking havoc all over Florida's most exclusive trailer park. When Pippi, the stripper on the run, comes between an agoraphobic housewife, Jeannie, and her toll collector husband, the "Storm's A-Brewin'" and it ain't your run-of-the-mill hurricane. Don't miss this campy, caustic musical fable that has everything from strippers to Costco.*
Directed by Amy Fox, musical direction by Darren Gage and Tristian Luysterburg, choreographed by Lynsey Price and stage managed by Judi Liebert, The Great American Trailer Park Musical is a guaranteed great time. Tickets are $22 for adults, $19 for students and seniors age 65 and up with discounts available for groups of 20 or more that prepay. Tickets are 2 for 1 on opening night, Friday, January 7.
*Please be advised that the show contains strong language and dark humor.