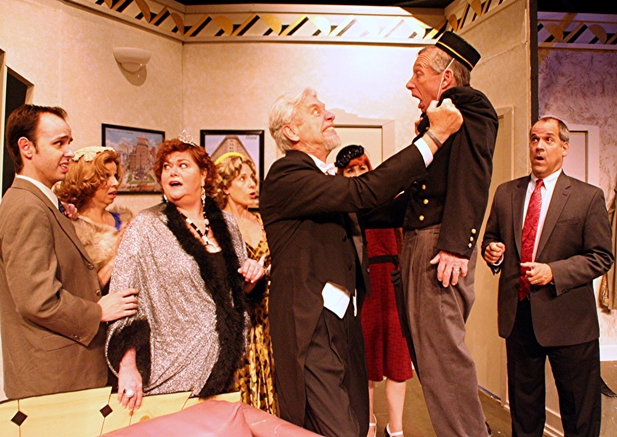 LEND ME A TENOR
A Farce by Ken Ludwig
Directed by Darren Gage
Stage Manager: Judi Liebert
A sensation on Broadway, this screwball comedy will leave you teary-eyed with laughter. The tenor "Il Stupendo," is scheduled to sing the lead in Otello, but chaos ensues when his wife mistakes an autograph-seeker hidden in his closet for a secret lover, then is accidentally given a double dose of tranquilizers and is presumed dead. But somehow, the show must go on! What follows is a chain-reaction of mistaken identities, backstage shenanigans, double entendres and innuendoes – a roller coaster of fun!
May 18, 19, 20, 31, June 1, 2, 3, 7, 8, 9
8:00pm Thursdays, Fridays, and Saturdays 3:00pm Sundays
Tickets are $18.00 for adults and $15.00 for students/seniors
Click on photos to enlarge.
[nggallery id=7]