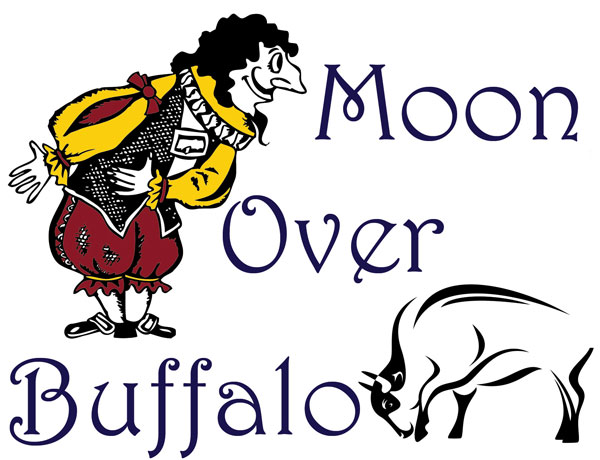 Moon Over Buffalo
By: Ken Ludwig
Directed By: Paul Bettys
Stage Manager: Alicia Hayes
This madcap comedy centers on George and Charlotte Hay, fading stars of the 1950's. At the moment, they're playing Private Lives and Cyrano De Bergerac in repertory in Buffalo. On the brink of a disastrous split-up caused by George's affair with a young ingénue, they receive word that they might just have one last shot at stardom: Frank Capra is coming to town to see their matinee. After a series of mishaps and misunderstandings, can George and Charlotte, pull it all together to impress Mr. Capra?
September 16*, 17, 18, 22, 23, 24, 25, 29, 30, October 1
Thursdays, Fridays, and Saturdays at 8:00pm
Sundays at 3:00pm
*Opening Night, Buy 1, get 1 Free
Tickets are $20 for adults and $17 for students/seniors, and can be ordered at Brown Paper Tickets http://www.brownpapertickets.com/producer/132855 or by calling our box office at 973-744-9752.
Cast
Laura Byrne-Cristiano  ~ Dickson Lane  ~ Noah Lewis ~ Joe McCaig
Emily Miller ~ Cindy Rea ~ Colleen Renee ~E. Dale Smith-Gallo
Vicky Wolak