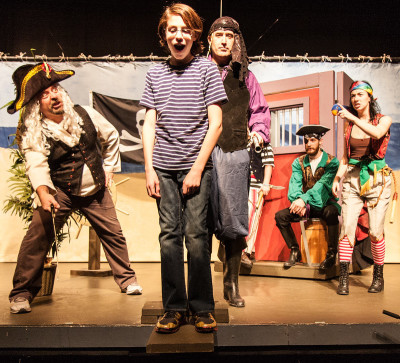 Peter and the Pirates
By Larry Brady
Directed by Annette Winter
Meet our young friend Peter who loves to read. One day Peter falls asleep reading his favorite book about Pirates. Suddenly, he finds himself transported into a great adventure with bumbling pirates and a princess. Although he is just a lad, he saves the day and brings home a bit of treasure. Was it a dream or did it really happen?
Performance Dates: December 5, 6, 12, 13 
Saturdays and Sundays at 1:30 and 3:30
Tickets are $8 and can be ordered atBrown Paper Tickets or by calling our box office at 973-744-9752.