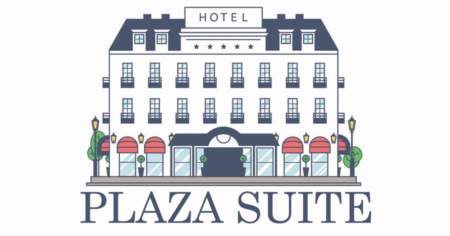 Plaza Suite
By Neil Simon
Directed by Paul Bettys
Oh if the walls inside any hotel room could talk, what stories they could tell! This comedy, by Tony Award Winning playwright Neil Simon, includes glimpses at a marriage on the rocks, a possible rekindled romance, and a couple dealing with their reluctant daughter on her wedding day. All of these stories take place at different times in room 719 of the famous New York City icon, the Plaza Hotel.
November 3*, 4, 5, 9, 10, 11, 12, 16, 17, 18
Thursdays, Fridays, and Saturdays at 8:00pm
Sundays at 3:00pm
*Opening Night, Buy 1, get 1 Free
Tickets are $20 for adults and $17 for students/seniors, and can be ordered at Brown Paper Tickets http://www.brownpapertickets.com/producer/132855 or by calling our box office at 973-744-9752.