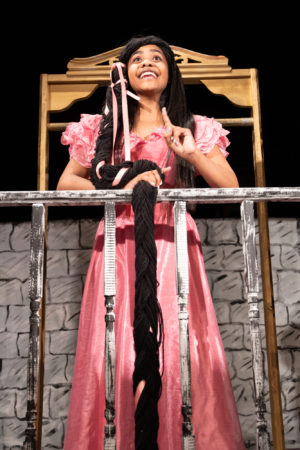 Looking for family friendly fun in Montclair, NJ? Look no further than Studio Players Production of Rapunzel.
Rapunzel
Adapted by Karen Boettcher-Tate
Directed by Beatriz Esteban-Messina
Well-known characters from the classic story mingle with delightful new characters to answer your long-asked questions: HOW did Rapunzel end up in the tower? WHY is the witch so protective of her? WHERE did the prince come from? WILL her parents like the prince? And most important of all, just WHAT the heck is a "Rapunzel"?
May 11, 12, 18, 19 / Tickets $10
Performances at 1:30 and 3:30
Tickets are $10 and can be ordered at Brown Paper Tickets or by calling our box office at 973-744-9752.
CAST
Paul Bettys 
Charlotte Bowe 
Joshua Crockett
Helen Exel 
Donna Fraissinet 
John Fraissinet
Rowan Iamble 
Amanda Jean
Caitlin Leon 
Heidi Lieb
Nikko Lieb 
Miranda Montalvo 
Jack Pignatello 
Natalie Smith