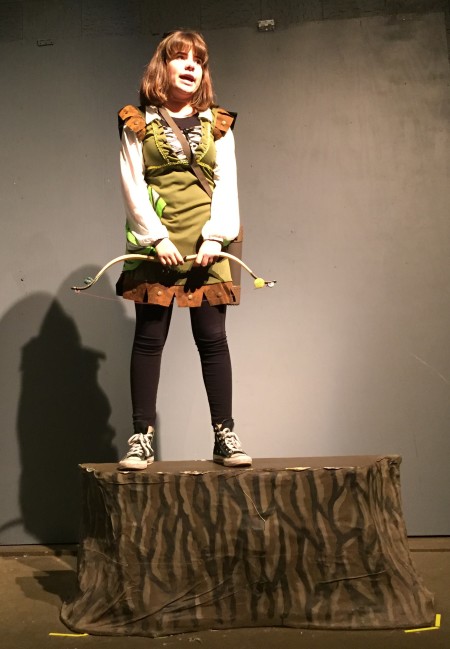 Robin Hood and the Fairy Tale Friends to the Rescue
Directed and Written by Betsy Zaubler
Evil Mayor Trick Tricky has decided to destroy the last forest so that he can build a cement city with a massive waterpark. The forest is the beloved home of Robin Hood and the fairy tale friends. They must band together to stop Mayor Trick Tricky, and save their forest. But with the odds stacked against them, can Robin Hood, the merry band of fairy tale friends, and new characters they meet along the way, do it?
Performance Dates: February 13, 14, 20, 21
Saturdays and Sundays at 1:30 and 3:30
Tickets are $8 and can be ordered at Brown Paper Tickets or by calling our box office at 973-744-9752.
This show is fully produced by our junior members.