Cook Along with Claudia
An interactive journey of food preparation
Come and Cook Along with Claudia, renown food blogger @ChowMom, for a fun and informative Livestream Cook Along Event; Sunday, January 31st 3PM -5PM
The Dish: Portuguese Stew With Garlic Greens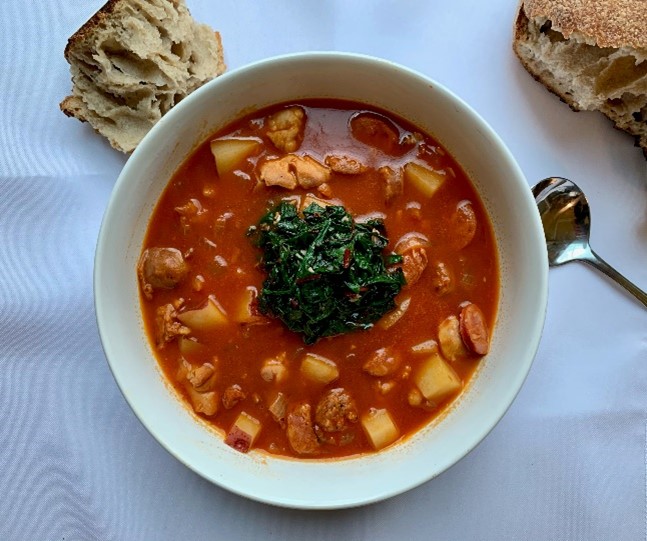 This dish is perfect for the dead of winter and after the fattening holidays. Learn how to prepare this brothy, hearty, flavorful, comforting, and low-fat stew. This stew is so flexible! Claudia will also offer Vegetarian, Vegan, seafood, and Kosher options. This dish is already gluten and dairy free.
After signing up, you will receive a list of ingredients/shopping items, any prep necessary prior to the Cook Along, tools needed, and the link to join the Livestream Cook Along.
This lesson is perfect for all skill-levels!
The event costs $10 per registrant and ALL proceeds go to support Studio Players.
Register and Pay Below