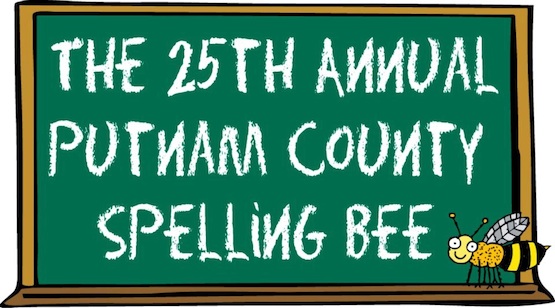 The 25th Annual Putnam County Spelling Bee
Conceived by Rebecca Feldman with Music and Lyrics by William Finn
Book by Rachel Sheinkin and additional material by Jay Reiss
Directed by Amy Fox • Music Director Kristyn Algieri
This Tony Award-winning show is the unlikeliest of hit musicals about the unlikeliest of heroes: a quirky yet charming cast of outsiders for whom a spelling bee is the one place where they can stand out and fit in at the same time. Spelling Bee is a lighthearted spoof in which nine students in the throes of puberty, overseen by grown-ups who barely managed to escape childhood themselves, learn that winning isn't everything and that losing doesn't necessarily make you a loser.
Note: Some language may not be appropriate for younger audiences.
September 21, 22, 23, 28, 29, 30, October 5, 6
Performances on Fridays, Saturdays are at 8:00pm and Sundays are at 3:00pm
Tickets are $25 for adults and $22 for students and seniors.
To order tickets online click here.
Cast
RONA LISA PERETTI…………………………….BRITTANY RAPPISE
VP DOUGLAS PANCH……………………………MARK LIEBERT
CHIP TOLENTINO………………………………..JAMES HATEM
LOGAINNE SCHWARTZANDGRUBINIER….MEGAN HATEM
WILLIAM BARFEE……………………………….JIM COE
OLIVE OSTROWSKI………………………………KRISTINA WALZ
MARCY PARK……………………………………..LIA  SPRECHINI
LEAF CONEYBEAR/CARL DAD………………WILL SANDOVAL
MITCH MAHONEY/DAN DAD………………..KEN DOUGLASS