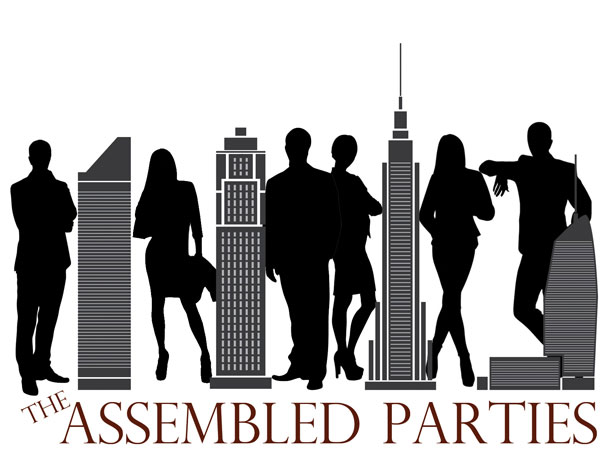 The Assembled Parties
By Richard Greenberg
Directed by Mark Liebert
Welcome to the world of the Bascovs, a Jewish family living in a sprawling Central Park West apartment. In 1980, former movie star Julie Bascov and her sister-in-law Faye bring their families together for their traditional holiday dinner. But tonight, things are not usual. A houseguest has joined the festivities for the first time and he unwittingly – or perhaps by design – insinuates himself into the family drama. Twenty years later, the Bascovs' seemingly picture-perfect life may be about to crumble.
January 13, 14, 15, 19, 20, 21, 22, 26, 27, 28
Thursdays, Fridays, and Saturdays at 8:00pm
Sundays at 3:00pm
*Opening Night, Buy 1, get 1 Free
Tickets are $20 for adults and $17 for students/seniors, and can be ordered at Brown Paper Tickets http://www.brownpapertickets.com/producer/132855 or by calling our box office at 973-744-9752.
Cast
Ali Archetti ~ Spencer Budris ~ Debbie Buchsbaum ~ Matt Coakley
Bill O'Brien ~ Kevin Ohweiler ~ Janet Sales ~ Michael Smith-Gallo
"Richard Greenberg's touching comedy-drama THE ASSEMBLED PARTIES [speaks] through the interactions of interesting, well-written characters dramatized with wit, insight, and boundless affection." —BackStage.
"…the show's freewheeling nature makes it exciting, real, and unpredictable…The beauty of Greenberg's play lies in its richness. The playwright captures the particulars of how a New York family lives and loves through the years." —Entertainment Weekly.
"…elegantly moving…somewhere between a slice of life and a slice of mille-feuille. A brisk draft of intelligence blows straight through the script, tempering moments of sentiment with astringency and surprise."—Time Out NY.