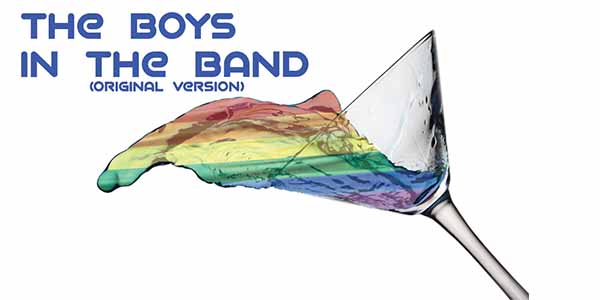 The Boys in the Band (Original Version)
By Mart Crowley
Directed by E. Dale Smith-Gallo
In 1968 playwright Mart Crowley did the unthinkable. He penned a brash, unapologetically gay story in pre-Stonewall America. And while the fear and self-loathing brought on by living a publicly-closeted existence pervade this tale of nine men at a gin-soaked birthday party gone awry, so too do whips of defiance and a need to live truthfully– no matter the cost. Studio Players is proud to salute 50 Years of Pride by revisiting this pivotal work of gay theatre that has often been cited as one of the inciting forces behind the beginning of the LGBTQ fight for equality.
June 14, 15, 16, 20, 21, 22, 23, 27, 28, 29 / Tickets: $25*
Thursdays, Fridays, and Saturdays at 8:00pm
Sundays at 3:00pm
*Opening Night, Buy 1, get 1 Free
Tickets are $25 for adults and $20 for students/seniors, and can be ordered at Brown Paper Tickets http://www.brownpapertickets.com/producer/132855 or by calling our box office at 973-744-9752.
CAST
Michael     Michael Smith-Gallo
Donald      Matt Rofofsky
Emory       Aaron Kellner
Larry          Kenneth Laboy Vazquez
Hank          Ken Budris
Bernard     Josh Musgrave
Alan           Bill Barry
Cowboy     Brandon Dennis
Harold       John L'Ecuyer