We are fully air-conditioned! You will not melt!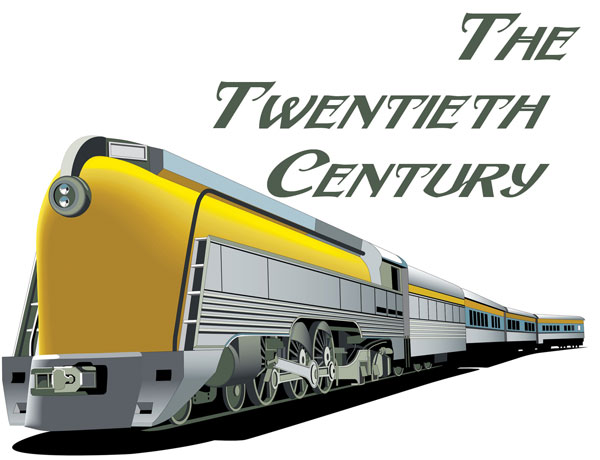 Ken Ludwig's The Twentieth Century
By Ben Hecht and Charles MacArthur
Based on a play by Charles Bruce Millholland
Directed by Amy Fox
Come along as we ride the stylish Twentieth Century, LTD as it speeds from Chicago to New York. Meet the flamboyant and egocentric theatrical impresario Oscar Jaffe. Being broke won't stop Jaffe. He just got the rights to a new play, and plans to lure the famous Lily Garland back onto the stage.—not to mention back into his bed. Grab a seat, and come along for the ride, as a bunch of eccentric characters chase each other around as The Twentieth Century speeds along from Chicago to New York in this screwball comedy.
June 2, 3, 4, 8*, 9, 10, 11, 15, 16, 17
Thursdays, Fridays, and Saturdays at 8:00pm
Sundays at 3:00pm
*Benefit performance Montclair Ambulance Unit. Half the evenings proceeds will go to the Montclair Ambulance Unit.
Tickets are $20 for adults and $17 for students/seniors, and can be ordered at Brown Paper Tickets http://www.brownpapertickets.com/producer/132855 or by calling our box office at 973-744-9752.