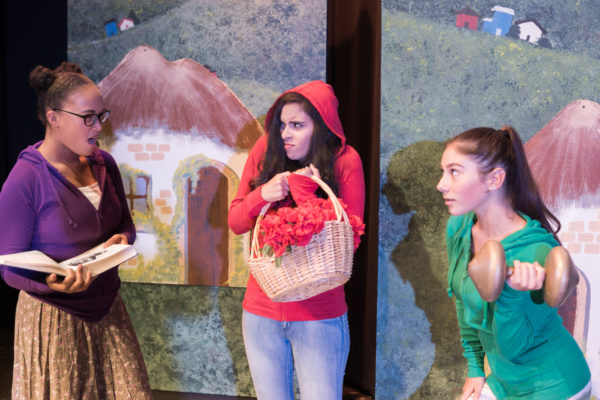 Wooing Wed Widing Hood
By Charlie Lovett
Directed by Tommy Ehrenberg and Sue Mandzik-Davis
With more twists than a roller coaster, this fractured fairy tale adventure tells the story of Little Red Riding Hood and her two sisters: Big Green Riding Hood and Medium Purple Riding Hood. Back in the kingdom of Wychwood-under-Ooze, Wise Prince Jason, Strong Prince Justin, and Ordinary Loud Prince Frank all want to woo Little Red Riding Hood, much to her couch-potato parents' dismay. See how the Princes overcome the tasks ahead, and who will Woo Wed Widing Hood.
October 7, 8, 14, 15
Saturdays and Sundays at 1:30 and 3:30
Tickets are $8 and can be ordered at Brown Paper Tickets or by calling our box office at 973-744-9752.
CAST
Lisa Annitti ~ Angela Apolito ~ Ali Archetti ~ Olivia Collazo Patrick Craig ~ Jason Davis ~ Donna Fraissinet Nikye Jennings-Jackson ~ Brianna Johnson ~ Rob Kovacs Theresa Lyons ~ Lara Mazza-Hilway ~ Jose Ordonez Emilee Rodriguez ~ Franki Salluce ~ Stefanie Sears Brissae Valdes ~ Raushanah Williams