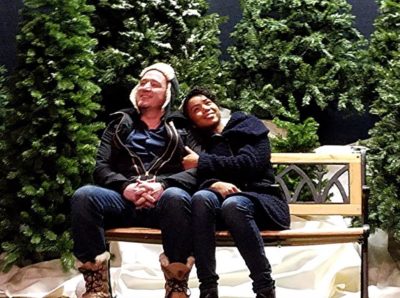 Don't miss Almost Maine at one of the best theatre options in North New Jersey. Studio Players, which has been nominated for over a dozen Perry Awards in the last three years will warm your heart from the winter chill with its production of Almost Maine.
Almost Maine
By John Cariani
Directed by Amy Fox
Come enjoy what The New York Times called "A comedy comprising almost a dozen two-character vignettes exploring the sudden thunderclap of love and the scorched earth that sometimes follows". Using a series of eleven short scenes following nine different stories, this charming, delightful, and funny play explores love and loss with a touch of realism in a remote, mythical almost-town called Almost, Maine.
March 9*, 10, 11, 15, 16, 17, 18, 22, 23, 24
Thursdays, Fridays, and Saturdays at 8:00pm
Sundays at 3:00pm
*Opening Night, Buy 1, get 1 Free
Tickets are $20 for adults and $17 for students/seniors, and can be ordered at Brown Paper Tickets http://www.brownpapertickets.com/producer/132855 or by calling our box office at 973-744-9752.