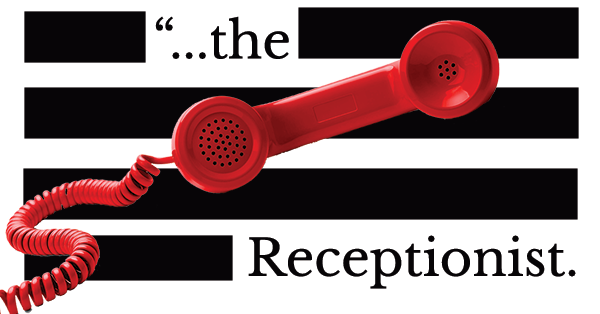 The Receptionist
By Adam Bock
Directed by Michael Smith-Gallo
At the start of a typical day in the Northeast Office, Beverly deals effortlessly with ringing phones and her colleague's romantic troubles. But the appearance of a charming rep from the Central Office disrupts the friendly routine. As the true nature of the company's business becomes apparent, The Receptionist is The Office meets Black Mirror, and raises disquieting, provocative questions about the consequences of complicity with evil.
September 12, 13, 14 at 8:00
September 14 and 15 at 3:00
Tickets are $25 for adults and $20 for students/seniors, and can be ordered at Brown Paper Tickets http://www.brownpapertickets.com/producer/132855 or by calling our box office at 973-744-9752.
Cast
Michelle Ayala
Debbie Campanali
Kevin Vislocky
Michael Gencarelli