We Are So Happy to Be Back
The theme for this event benefitting Studio Playhouse is Welcome Home. It will be a night of joyful, uplifting, and happy musical theatre songs. We are so excited to be performing again. We hope you are excited to join us!
September 17 and 18 at 8:00pm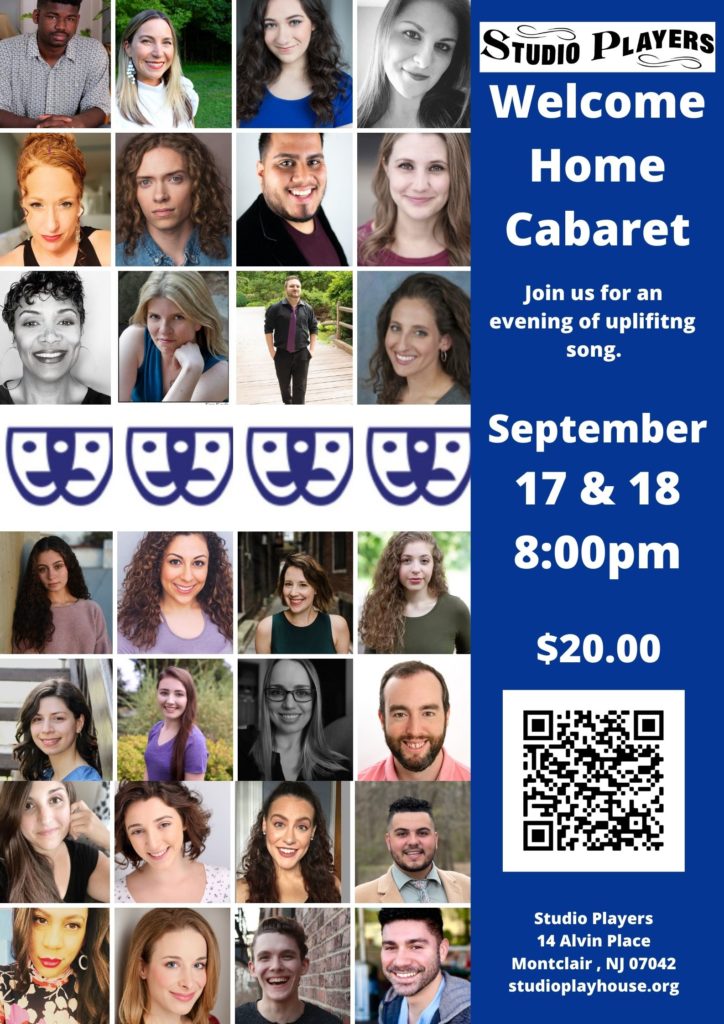 COVID Precautions Information
Out of an abundance of caution we are taking the following measures in the face of frequently changing COVID guidelines (Please we note these requirements may change due to directives and recommendations of local and national health authorities). Our guidelines meet or exceed NJ guidelines:
All audience members, ushers, front of house staff must be masked at all times except for children 2 and under.
Seating is open seating ( not assigned as we usually do) in this way audience members may space themselves however they feel comfortable.
We are limiting our ticket availably to 70% of our capacity to allow for spacing.
Our actors while on stage will not be masked. They are over 10 feet away at minimum from audience members while they are on the stage.
We will not hold autographs/photo ops in the lobby post show as we usually do because of the confined space. We ask that all exit the building upon the conclusion of the show. Please do not linger in the lobby.
All surfaces, in the seating area and bathrooms will be cleaned before and after the performance. Wipes and sanitizer are available to all.
We strongly encourage our audience members to be vaccinated if possible.