The 2011-2012 season marks Studio Playhouse's 75 anniversary of providing quality theatre at affordable prices in Upper Montclair. Here is our current season at a glance: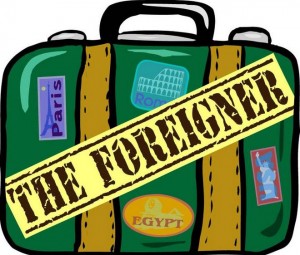 A comedy by Larry Shue
Directed by Amy Fox
Stage Managers: Judi Liebert & Samanatha Silver
A pathologically shy Englishman (played by Matthew Broderick on Broadway) is deposited in a fishing lodge in rural Georgia and pretends he doesn't speak or understand a word of English. With a colorful cast off offbeat characters we get to see what people say when they think no one "hears" – resulting in the nonstop hilarity of the play and setting up the wildly funny climax.
October 21, 22, 23, 27, 28, 29, 30, and
November 3, 4, 5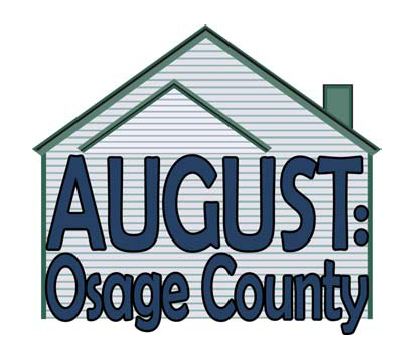 A Drama by Tracy Letts
Directed by Mark Liebert
Stage Manager: Alexandra Garbeck
Meet the Westons. Dad has disappeared. Mom's popping pills. One daughter's bound for divorce. A romance is brewing. A lie has been uncovered. And a hell of a family reunion is about to begin. And that's just the start. Equally harrowing and hysterical, Tracy Letts' Pulitzer Prize, Tony and Drama Desk Award winning August: Osage County has already been hailed as an American classic. So spend an evening in Oklahoma's Osage County where it is often laugh-out-loud funny with plot twists that are dark and nasty.
January 13, 14, 15, 19, 20, 21, 22, 26, 27, 28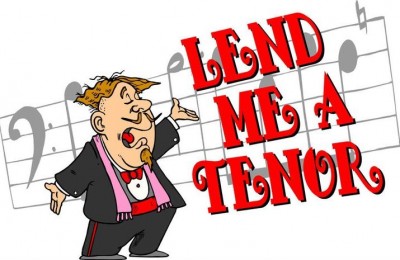 LEND ME A TENOR
A Farce by Ken Ludwig
Directed by Darren Gage
Stage Manager: Judi Liebert
A sensation on Broadway, this screwball comedy will leave you teary-eyed with laughter. The tenor "Il Stupendo," is scheduled to sing the lead in Otello, but chaos ensues when his wife mistakes an autograph-seeker hidden in his closet for a secret lover, then is accidentally given a double dose of tranquilizers and is presumed dead. But somehow, the show must go on! What follows is a chain-reaction of mistaken identities, backstage shenanigans, double entendres and innuendoes – a roller coaster of fun!
May 18, 19, 20, 31, June 1, 2, 3, 7, 8, 9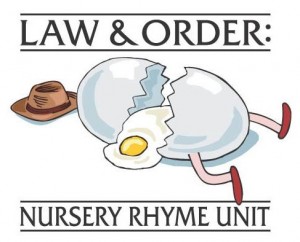 By Jane Jeffries and Jim Jefferies
Directed by Sue Mandzik Davis
Stage Managers: Alexandra Garbeck & Skyler Fortgang
Join the Inspector and the Punnish Sir (who's always scrambling for egg puns!) as they invest-egg-ate a crime scene where Humpty Dumpty has been found shattered and fowl play is suspected. They have one hour to solve the crime, the same time frame as a typical Law & Order episode, eggs-cluding commercials. Meet egg-citing nursery rhyme characters and follow the trail of clues, ending with an egg-stremely funny trial. There are plenty of yolks along the way as the case is cracked!
September 17, 18, 24, 25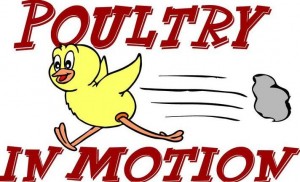 By Patrick Rainville Dorn
Directed by Tommy Donaldson
Stage Manager: TBA
Chicken Little just got duped by the infamous Foxy Loxy. Is the sky really falling? Will the chicken be outfoxed by the fox? Join Chicken Little and the rest of his friends on the farm as this classic story is mixed with a lot of laughter and fun.
December 3, 4, 10, 11 Performance Times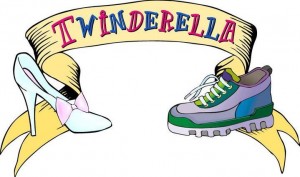 By: Charlie Lovett
Directed by: Nicole Howell
Assistant Directors Phoebe Grace & Caroline Friedman
Stage Manager Skyler Fortgang
Mentor: Dickson Lane
We've all heard the story of Cinderella a thousand times, but we've never heard about Bob, her long lost twin brother who's living in the same kingdom with different wicked stepfamilies. With the help of the Fairy Godmother, the Godfather (who's no fairy!) and a lot of luck, Cinderella and Bob find a way to attend the kingdom's festivities! Twinderella will delight audiences of all ages!
February 18, 19, 25, 26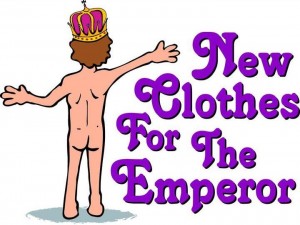 By Cynthia Mercati
Directed by Ken Budris / Stage Manager: Amy Fox
Two fast-talking con men help a kind but misguided emperor learn that the heart–not the clothes–make the man. Full of physical humor and dynamic, lovable characters, this new telling brings zip and zing to the classic Hans Christian Andersen tale.
April 21, 22, 28, 29